Sales in the Subscription Economy #18
More practical steps on dismantling racism within your organization; how to delight your B2B prospects; how to negotiate – virtually; new podcast episode with Anna Elwood of Teachable!!
Here's what subscription revenue leaders need to know this week:
How to Give Prospects a Delightful B2B Sales Experience by Dan Tyre of Hubspot
Key Takeaways:
Know the difference between a good fit prospect and a bad fit prospect. Know your ICP, customer personas, and your competitors like the back of your hand.

Know where your prospect is in the sales process. Is your solution a priority right now? Has the prospect engaged with your brand in the past?

Ask the prospect what the best way to work with them is. During initial conversations you could say, "Jamie we are going to be working together over the next few months. How can I make it easy for you?" Do they prefer email, calls, video chat, Slack, text, or what?

Aim to make the prospect look good. For example, you could say something like, "Dee, it sounds like you have a bit of an uphill push to get everyone on the same page for this purchase. What can I do to make you look good? What can I do to make your boss and team look good?"

Properly set expectations – Define each step of the purchase and implementation of the technology. Along the way, share best practices and lessons learned from past deals.

Ask your prospect, "Are you in the awareness, consideration or decision mode right now? Is there a deadline you need to have a solution implemented by?"

Dig in on discovery – "Prospects are looking for salespeople who take the time to understand their goals and challenges and ultimately what is most important to them. The days of salespeople coming in and wowing a prospect with a rehearsed song and dance are over. Being a listener, thinker and problem solver can make the difference in delighting your customer."

Practice active listening and recap at every step. For example, when your prospect tells you what they are looking for, repeat back what you hear to ensure understanding.

Offer to connect your prospects to your customers for references.

Include prospects in your ecosystem: Including prospects in your webinars, customer events, special updates, user groups and online forms gives them a sense of belonging before they make a purchase.

Do frequent check-ins through the process and after the purchase.

Ask for feedback.
---
Organizations Cannot Afford to Stay Silent on Racial Injustice by Enrica N .Ruggs& Derek R. Avery on the MIT Sloan Management Review
Key Takeaways:
An organization may choose not to take a public position on racial injustice due to a belief that it's prudent to remain uninvolved with societal or political issues. However, that stance is problematic for several reasons. First, racism is not a political issue. It is wrong — full stop. Acknowledging this truth is an expression of core values. Second, silence is itself a position, particularly on an issue of fundamental values where there is no neutral territory between right and wrong.

Speak up. Organizational leaders have to speak up. Organizations should reassure employees about their stance on diversity and against violence, hate, and racism. Acknowledging the problem and the pain that employees feel can help them feel supported and provide some comfort during this extremely stressful time.

Educate yourself. Gaining a better understanding of the deep-seated issues involved in systemic racism and specific ways you can support minorities will help you to become a better ally and take more effective action as part of the solution.

Walk the talk. Leaders can offer both direct support to individual employees and large-scale institutional support. One example is creating spaces to have honest and open dialogues about how employees are being affected by these societal events. These spaces can provide support for those who need it; they can also offer opportunities for people with less knowledge of systemic racism to learn from their coworkers about how these events are affecting them.

Invest. Put your money where your mouth is. Organizations can look for ways to align business activities and corporate social responsibility engagements by supporting initiatives that seek to improve conditions for minorities and vulnerable populations. And STOP funding business partners that are directly contributing to the problem.

Engage in introspection. Leaders should be introspective about the structures and systems that allow racism and hate to thrive. Racial bias disadvantages Black employees in almost every aspect of the employment cycle, including selection, salary negotiations, upward mobility, and retention. The racial bias within organizations is often subtle and difficult to detect; however, it occurs in all industries and every kind of job, and it contributes to myriad consequences, including the continued economic inequality between Black and white Americans.

Your organization can take action that helps employees through this period of grief and contributes to dismantling the systems of racism.
---
How to Negotiate – Virtually by Hal Movius on HBR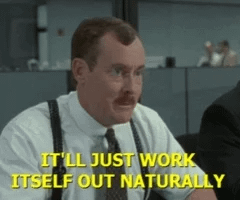 Key Takeaways:
When planning a virtual negotiation:

Assign clear roles to your team – Who will open the meeting? Explain a proposal? Answer questions? Summarize next steps? How will we communicate with one another offline?

Specify – and practice with – offline methods for chatting. If you're on Zoom, chat privately with your team on Slack, for example, and keep it brief so you stay focused on the negotiation.

Video is best – The easier it is to see your counterparts, the less effort your brain will waste.

If you're the one leading the virtual negotiation: make a personal connection with small talk or humor at the outset of the call; quickly clarify the meeting purpose and the time to be committed; consider turning off self view on your video call – sometimes seeing yourself during a video call increases self-consciousness and self-criticism.
---
New Sales in the Subscription Economy Podcast!
Listen to episode 17 with special guest Anna Elwood, VP of Customer Success and Sales at Teachable! Don't skip this podcast. Anna tells us it's time to pay it forward – we can't keep doing the same things, we live in a different world now!
Listen to Sales in the Subscription Economy at subscriptioncoach.com/podcast, subscribe on Apple Podcasts, or your favorite app.
---
Get serious about being a value-forward, empathetic, highly-successful subscription sales organization
I help revenue leaders & founders of SaaS, subscription, and online membership businesses get their revenue machines running at full strength through coaching, consulting, recruiting, and as a fractional executive. Learn more about how I can help you at SubscriptionCoach.com
Book a 30 minute exploratory call with me – let's position your sales machine to operate at full strength in an incredibly challenging economic climate!
Follow me on Twitter @NorthcuttAmanda or ping me at amanda@subscriptioncoach.com