Sales in the Subscription Economy #14
How a real leader acts, a new podcast episode, the outdated notion of hunters & farmers, and while the "ideal worker" of the 1950s no longer exists, why are we still acting like it does...?
Here's what you need to know this week:
Passionate Leadership: 4 Must-Have Traits by Derek Gaunt of The Black Swan Group 
Key Takeaways:
Bring transparency, honesty, and trust to the office every day, making a conscious effort to use Tactical Empathy as a tool, and you'll connect with your employees on a level you didn't even know was possible.

You want your subordinates to believe that what they're seeing in you is genuine—not an act. Show openness, humility, sincerity, and integrity to lead by example.

The job of a leader is to select the best candidates, train them, and then get out of their way.

Not asking for feedback is leadership negligence and stunts your growth. Engage your team, bring them in, and chances are you'll learn something.

Stay genuinely curious. ABC-Always Be Curious. Stay in constant pursuit of getting smarter. Understand that all of your actions matter, and govern them wisely. Try to bite your tongue. Every now and again, human nature might cause you to say something you regret. When that happens, retract it immediately and get ready to eat crow.

When leaders fail to understand the proper use of authority and power, they try to put themselves in situations where they look good — often at the expense of other people. When you behave in a narcissistic manner and believe you're superior, you're going to alienate your entire team.

So keep your power and authority in check. Listen to your team and find out what's on their minds. It's the cheapest and most cost-effective concession you can make—and one that can pay tremendous dividends down the line.


The Pandemic Has Exposed the Fallacy of the "Ideal Worker" by Joan C. Williams on HBR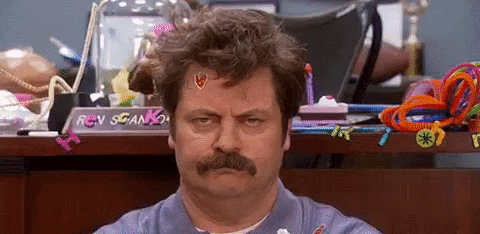 Key Takeaways:
Many employees are now doing the work of three or more people. They're doing their own jobs, their childcare worker's jobs, and their children's teacher's jobs. Yet, many employers seem oblivious. I hear reports of companies cheerfully assuring their employees, and themselves, that everyone is working at, or close to, 100%. Why don't more managers see the problem here?

Before COVID, many parents quietly skulked off to attend the school play or coach a soccer game, workers nursed their babies in cars parked outside factories, and adult children slid away unobtrusively to take elders to the doctor. Now there's a lot less of a taboo because you can't hide it.

COVID has made visible the conflict between an older generation of ideal workers and younger men who see the good father as someone who is involved in his children's daily care.

If there was ever a time to put to rest the old-fashioned notion of the ideal worker, it's now. Post-pandemic, let's resculpt workplace ideals so they reflect people's lives today—not half a century ago.

The first step is to institutionalize telework.

Lots of research shows that telecommuting typically makes workers more productive. Remote work also makes people more engaged and satisfied and less likely to quit. Remote workers also often work longer hours – not surprising since the average American spends 54 minutes a day commuting.

As a smart person once said, never let a good crisis go to waste. Let's not waste this one. Instead, let's work together to ensure that a silver lining of this vast and frightening pandemic is a new definition of the worker as someone who's ambitious, focused, and committed—but who must also balance work obligations with caregiving responsibilities. When 30 million kids are out of school, employers can't just ignore that.
Updating the Hunter-Farmer Sales Model for Today's Nuanced Sales Landscape by Collin Stewart of Predictable Revenue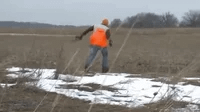 Key Takeaways:
We all know hunters and farmers are still around, but in our varied and changing sales landscape, more nuanced classifications are needed:

Hunters – this is the lone wolf salesperson, entirely focused on closing deals. They are driven by "the kill" and are comfortable in high-volume, highly-transactional sales environments. They shoot at everything and, as a result, miss a lot. But, they're volume players.

Farmers – farmers, typically, have their plot of land, and they put a lot of work into it to cultivate it and put good seed down. More of the account manager type. Servicing their accounts or their territory, primarily through upsells. This is akin to a Customer Success role.

Gatherers – gatherers are similar to farmers, but they bring back lots of new stuff. They are more proactive than farmers, they really know their territory, and, generally, have really good relationships with high-quality companies. They are constantly trying to grow that account and are known as trusted advisors.

Trappers – this is also a closing-focused role, similar to the hunter. But, instead of shooting in every possible direction, the trapper understands exactly what to shoot at, and they know how to strategically place their traps.

"The strongest salespeople are trappers in a gatherer position – they are salespeople selling to high-quality companies and they are tasked to maximize revenue from that target," says O'Shaughnessey.
---
New Sales in the Subscription Economy Podcast!
Listen to episode 13 with special guest Rich Park, VP of Pipeline Strategy & Business Development at Zuora. Rich tells us how to walk the talk – a practical & actionable look at doubling down on customer relationships. He also shares a tidy list of core competencies of top subscription sales reps, and so much more!
Listen to Sales in the Subscription Economy at subscriptioncoach.com/podcastor subscribe on Apple Podcasts or your favorite podcast app.
---
Get serious about being a value-forward, empathetic sales organization
See how Sales Solutions Sessions + Roadmap will help you get there.
Book a 30 minute exploratory call with me – let's position your sales machine to operate at full strength in an incredibly challenging economic climate!
Follow me on Twitter @NorthcuttAmanda or ping me at amanda@subscriptioncoach.com