Sales in the Subscription Economy #13
A playbook for effective change management in sales, motivational sales videos, responding to tough objection that we all hate, a killer new podcast episode, and more – let's dive in!
Here's what you need to know this week:
Xant.ai put together a point-by-point playbook for leading a successful change initiative in sales. It's already in bullet point format, so if you're rolling out major changes across your department, make this your cheat sheet for getting it right the first time while dramatically increasing your chances of widespread adoption. 
Need some help motivating your WFH sales team? The Center for Sales Strategy put out a list of 20 motivational videos for your sales team!
How to respond when buyers say, "I need to think about it" (according to the data) on the Gong.io blog by Devin Reed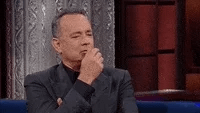 Key Takeaways:
Contrary to what you might think, when buyers tell you they "need to think about it," it does NOT negatively impact win rates. It does, however, increase the length of the sales cycle by up to 173% – yikes!

If you hear the phrase early in your sales cycle, respond with:"When most people tell me they need to think about it, it's typically because they're not interested or I missed something in our meeting." If you missed something, they'll respond with "No, we're interested, it's just that...". That 'dot dot dot' is where they start to reveal their uncertainty.

Once you have this information, pin down the date and time for your next meeting, and use their uncertainty as the agenda. This is how you avoid that massive stretch in your sales cycle and keep deal momentum moving forward.

If you hear the phrase late in the sales cycle, it probably means they need to determine how to sell it internally.

Get control back in the late stages of the deal by replying with, "Sure, most of the people I'm talking to right now have shifted their buying process as budgets tighten up. I imagine that might be true for you too. Can I make a suggestion that will help you make the case internally?"

And to attempt to avoid hearing "I need to think about it" altogether, try this: use an upfront contract, an agreement between the buyer and seller at the beginning of a call that sounds like this: "Today we'll see whether our product is a strong fit, so that you know your time in this process is well spent. If we agree that it's useful after our demo, we'll loop in your team to continue building a use case. Is that fair?" Your buyer's agreement lets you hold them accountable later on if they try to squirm out of next steps with "I need to think about it."
5 Sales Enablement Best Practices for Inside Sales Teams by Dailius Wilson (my podcast guest this week!) on the Hubspot blog
Key Takeaways:
Each week, hold a meeting between sales leadership and front line sales managers to communicate the organization's weekly objectives.

Then, each front line sales manager should meet with each individual contributor. During this time, sales reps have the ability to contribute feedback and managers can make sure key messages have been understood.

Continuous learning and up-leveling of sales skills should be the norm, not reserved for SKOs, initial onboarding, or another special occasion. Aim to readdress core competencies with reps every three to six months to ensure understanding and build upon critical skills.

Hold a quarterly exercise where both management and sales reps examine your leaderboard and begin to retroactively look at how and why top performers achieved their amazing results. This provides a valuable opportunity to share best practices within the organization and to help engage the broader team. These exercises also provide the intel Sales Ops needs to develop a predictive system that leads to accurate forecasting and behavior adjustment prior to the results coming in.

Ensure sales enablement tools are easy to find in our new WFH environment. You need a widely adopted centralized system of tools at the ready for your team.
The Remote Revenue Team Playbook by Sara Howshar on Chorus.ai
Key Takeaways:
Lead with empathy when it comes to pipeline review & process: prioritize sales interactions that look more like wellness checks than sales calls. Have your team call with no business ask – just see how your prospects' teams are doing and have reps explore ways to help them.

Focus on long term relationship building rather than short term pipeline goals. Consider moving from "Did you schedule a demo?" to "Have you reached out and do they feel supported by you?"

To make sure your team leads with empathy, open a call with the reality of your working situation and background noises you may hear (like screaming kiddos!)! It humanizes it, and most of the time our prospects open up about their own families.

Invest directly in your teams through formalizing mentorship & coaching programs.

Put daily and weekly structures in place to keep your team aligned. Consider incorporating: daily emails from the CEO and/or team lead, leaderboards, weekly 1:1s with each member of your team, forecast calls, company all-hands meetings, and the like.

Clearly communicate your objectives for the next 30-60 days – don't let your team come to their own conclusions about where you're headed.

Keep it professional and human: allow your team to block off the time they need to be parents, caregivers, and have proper self care.

Make sure everyone has a proper WFH setup: an excellent headset, camera for video calls, laptop stand, etc.
---
New Sales in the Subscription Economy Podcasts!
Listen to episode 12 with special guest Dailius Wilson, VP of Sales & Growth Marketing at GetAccept. Dailius dropped a metric ton of sales & leadership wisdom you need to hear: the impact of receiving mentorship (even for VPs!), wildly creative ways to effectively build trust with prospects, practical advice on how your team can succeed despite the recession, a creative approach to sales commissions in a recurring revenue org., and more!
Listen to Sales in the Subscription Economy at subscriptioncoach.com/podcast or subscribe on Apple Podcasts or your favorite podcast app.
---
This is an unprecedented opportunity for you to get your sh*t together: sales SOPs, your team, sales enablement, and everything else.
Get serious about becoming the best and see how Sales Solutions Sessions + Roadmap can help you emerge from this crisis at the top of your team's sales game.
Book that 30 minute exploratory call with me right now – let's get your sales machine operating at full strength. And no kidding, even if you can't afford it, book a call with me and let's see if I can help. We all need to bring our skills to the table to help others in need. 
Lastly, I want to introduce a quick new offer that myself and the team of amazing sales recruiters that I work with are offering to help you through the COVID-19 crisis: for recruiting contracts signed by June 30th, 2020, we will offer a one year candidate replacement guarantee, a 4 day in-person sales training session, the CraftMetrics aptitude & coaching profile, and 90 day payment terms. Email amanda@subscriptioncoach.com and let's talk about your team. 
Follow me on Twitter @NorthcuttAmanda