Sales in the Subscription Economy #16
Almost too much superb content this week: objection responses, State of Sales 2020, virtual selling mistakes to avoid, your team's mental health, why you need more women on your B2B team, and more!
Here's what subscription sales leaders need to know this week:
22 Responses to the Sales Objection "It's Not a Good Time to Buy" by Leslie Ye on the Hubspot Sales Blog. Pass this one on to your reps – it's fast, dead simple, and already in bullet point format! 
LinkedIn dropped the State of Sales 2020 Report Again, it's short, sweet, and to the point and will take you 2 minutes to read. Here's a great quote: "We are seeing a few trends among sales organizations adjusting to the current climate. Everything has shifted to virtual selling, using video conferencing, sending emails, creating webinars and info sessions. … We're also seeing a rise in data-driven selling. We are finding that sales organizations are placing more emphasis on using data to help a client make informed business decisions based on quantifiable information and numbers."
Gut check time: Are you a leader or a manager of your team? by the XANT team. Go skim their 20 or so questions and see where you fall. Hint: be a leader!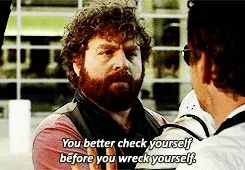 17 Common Virtual Selling Mistakes to Avoid by Dave Shaby, COO at RAIN Group. Here's another one to pass on to your reps. It's basically a 1 minute, bullet point checklist for sales over Zoom. 
Scan Abby Sullivan's article entitled,"Petition for a post-crisis change"in Profitwell's Recur Now newsletter today. Abby has been a major proponent of mental health in the workplace and we all need to heed her advice for our teams, lest the decline in mental health that's bubbling up over the surface right now (though it has been for years, largely ignored...) becomes an entire crisis of its own.
---
Not gonna lie, this one from HBR made me smile: Why Women Are the Future of B2B Sales I've been preaching this for years – if you don't have women on your sales team, you're not performing at the highest level, period. I encourage you to read the full article for context, especially if your team lacks diversit
Key Takeaways
Research shows that women salespeople often outperform men in B2B sales.

In a study by ZS, "High-performing women were more likely to emphasize connecting, shaping solutions, and collaborating, while high-performing men relied more on improving and driving outcomes."

Today's digitally savvy, self-sufficient, and more informed buyers have new expectations of salespeople. Buyers expect salespeople to add value beyond what digital tools provide. To do this, salespeople need capabilities for collaborating with customers and shaping solutions. These capabilities, focused on addressing customer needs, have become more important for sales success than persuasion capabilities, such as influencing customers and driving outcomes. And this plays to women's strengths.

Future sales success for many companies in the rebounding economy will hinge on attracting and retaining more women for sales roles. In traditionally male-dominated industries, this can require eliminating the perception of sales as an old boys' club and creating a more female-friendly culture.

Gender diversity in sales is not just about social justice. In today's world, it is about increased performance. As customer expectations of salespeople continue to evolve, attracting and retaining more women for sales roles will be a key to future sales force success.
Managers Adjust Your Expectations Without Lowering the Bar by Rebecca Zucker on the HBR blog
Key Takeaways:
Bottom line: your team is currently experiencing emotional, cognitive, compassion, and physical fatigue. Any good manager knows that we need to adjust to the current situation. This means that, at least for the short-term, managers must recalibrate their expectations. Below are some guidelines for managers as to what this looks like in practice:

Do: Re-prioritize projects and deadlines — identify what can be put on the back burner (or even cancelled altogether) and what deadlines can be extended. Re-assess the level of detail or quality needed for these projects and your metrics for success. What is good enough or realistically achievable? Re-balance work among team members, taking time to understand their personal situations and individual differences in capacity.

Don't: Expect the same level of responsiveness or availability as before. Assume others handle this type of situation the same as you or the same as how they've handled other types of stressful situations in the past. This is a whole new ballgame. Assume that others will tell you when they feel overwhelmed or need help — you will need to give them explicit permission to do so and show that it's okay for them to ask for support.

By recalibrating expectations now, managers will get much more out of their people in the long run!
---
New Sales in the Subscription Economy Podcast!
Listen to episode 15 with special guest Cliff Unger, VP of Worldwide Sales at KORE Software! Cliff challenges us to ask our customers and team not "What can you do for me?" but instead, "What can I do for you?". He helps sales leaders balance empathy with accountability right now, and much more!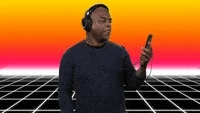 Listen to Sales in the Subscription Economy at subscriptioncoach.com/podcast, subscribe on Apple Podcasts, or your favorite app.
---
Get serious about being a value-forward, empathetic, highly-successful subscription sales organization
I help recurring revenue businesses get it together & grow through coaching, consulting, sales team recruiting, and as a fractional executive. Learn more about how I can help you at SubscriptionCoach.com
Book a 30 minute exploratory call with me – let's position your sales machine to operate at full strength in an incredibly challenging economic climate!
Follow me on Twitter @NorthcuttAmanda or ping me at amanda@subscriptioncoach.com