Sales in the Subscription Economy #17
Meaningful actions business leaders need to start taking right now against racism in the workplace; an actionable guide to effective feedback for your sales team, and a new podcast episode!
Here's what subscription sales leaders need to know this week:
U.S. Businesses Must Take Meaningful Action Against Racism by Laura Morgan Roberts and Ella F. Washington on the HBR blog
Key Takeaways
Amanda's note: Sales leaders: apply these principles to your teams. You don't have to be in the C-suite to make a positive difference and this might be the most important thing you read this week, so don't skip it! Here's what you need to do:

Step 1: be aware of the situation, "There are black men and women in Zoom meetings maintaining 'professionalism,' biting their tongues, holding back tears and swallowing rage, while we endure attacks from a pandemic and police. Understand and be mindful."

3 Missteps to avoid: keeping silent, becoming overly defensive, and overgeneralizing.

It's time to take meaningful action, again not just from top leadership, but very importantly, at the managerial level.

First: Acknowledge – It's important to acknowledge any harm that your Black and brown coworkers have endured. This means committing to lifelong learning about racism. Seek the facts about racist events, as well as the aggressions and microagressions that your minority coworkers have most likely faced inside and outside of your organization.

Do give your Black and brown employees the space to be angry, afraid, disenchanted, or even disengaged from work.

Do seek out support from your human resources team or office of diversity and inclusion. Books and articles can also be good resources. See the full article for links to resources.

Do not rely on Black and brown people to educate you about what happened in order to justify their hurt and outrage or counter "colorblind" rhetoric.

Do not ask your Black and brown leaders or employees to comfort or advocate for colleagues or justice initiatives.

Second: Affirm – People are looking for leaders to affirm their right to safety and personhood and help them feel protected. This means offering continued opportunities for reaction, reflection, conversation, growth, development, impact, and advancement.

You might say something like this: "I've been thinking about the harm of racism in our country, especially considering recent events." Next, describe your personal reaction and concerns, then make a commitment. "I'd like to help in promoting equity, so here's one thing I plan to do to help prevent future tragedies like these." Explain those intentions. Then, offer to engage. "Please let me know if there's anything else I can do to be supportive, even if you just want to talk about what's happening. I understand if you don't, and I won't be offended. But I just want you to know that the door is open, and that I care."The last line is important. Not everyone will be interested in or comfortable with discussing racism at work, especially if they haven't built a solid foundation of trust.

Third: Act – Think critically about how you can use your power to effect change. What can you and your organization do in your community? What would promote equity and justice and activate meaningful change? Whether you are a senior or junior leader, how can you advocate for such action?

Racism isn't just Black people's problem; it's everyone's problem because it erodes the fabric of society. Leaders at every level must use their power, platforms, and resources to help employees and communities overcome these challenges and build a better world for us all.
---
Effective Feedback for Sales Performance by Craig Jones on The Center for Sales Strategy blog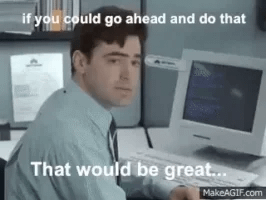 Key Takeaways:
Feedback for high performers: Use creativity to put a challenge in front of them and offer an incentive when they achieve it, in addition to praise and recognition. These are your thoroughbreds, and they love to win, get better, and win some more. We should all spend more giving feedback to high performers.

Feedback for mediocre performers: If your seller's performance is hit and miss, clearly tell them what you see in them when they are winning. Help them develop a plan focused on what they do the best. The average performers can become great just by cutting out the things they aren't good at doing and focusing on what they do well.

Feedback for low performers: Tell them what you believe their potential is based on what you see in their performance. What is it that you see in them that makes you value them? Healthy feedback can initiate a fresh start to success, but it needs to be based on what they are good at in order to succeed.

Effective feedback techniques: It must be frequent to be real. Filter your thoughts to their talents and strengths, not their weaknesses. Make it functional – highlight the behaviors that you want more of. Keep it positive. Make it specific. Be consistent. Be sincere.
---
New Sales in the Subscription Economy Podcast!
Listen to episode 16 with special guest, J. Ryan Williams, Executive Coach Extraordinaire! Ryan teaches us how to find new ways to connect with prospects and customers, handle subscriber cancellations during budget cuts, and loads more!
Listen to Sales in the Subscription Economy at subscriptioncoach.com/podcast, subscribe on Apple Podcasts, or your favorite app.
---
Get serious about being a value-forward, empathetic, highly-successful subscription sales organization
I help recurring revenue businesses get it together & grow through coaching, consulting, sales team recruiting, and as a fractional executive. Learn more about how I can help you at SubscriptionCoach.com
Book a 30 minute exploratory call with me – let's position your sales machine to operate at full strength in an incredibly challenging economic climate!
Follow me on Twitter @NorthcuttAmanda or ping me at amanda@subscriptioncoach.com